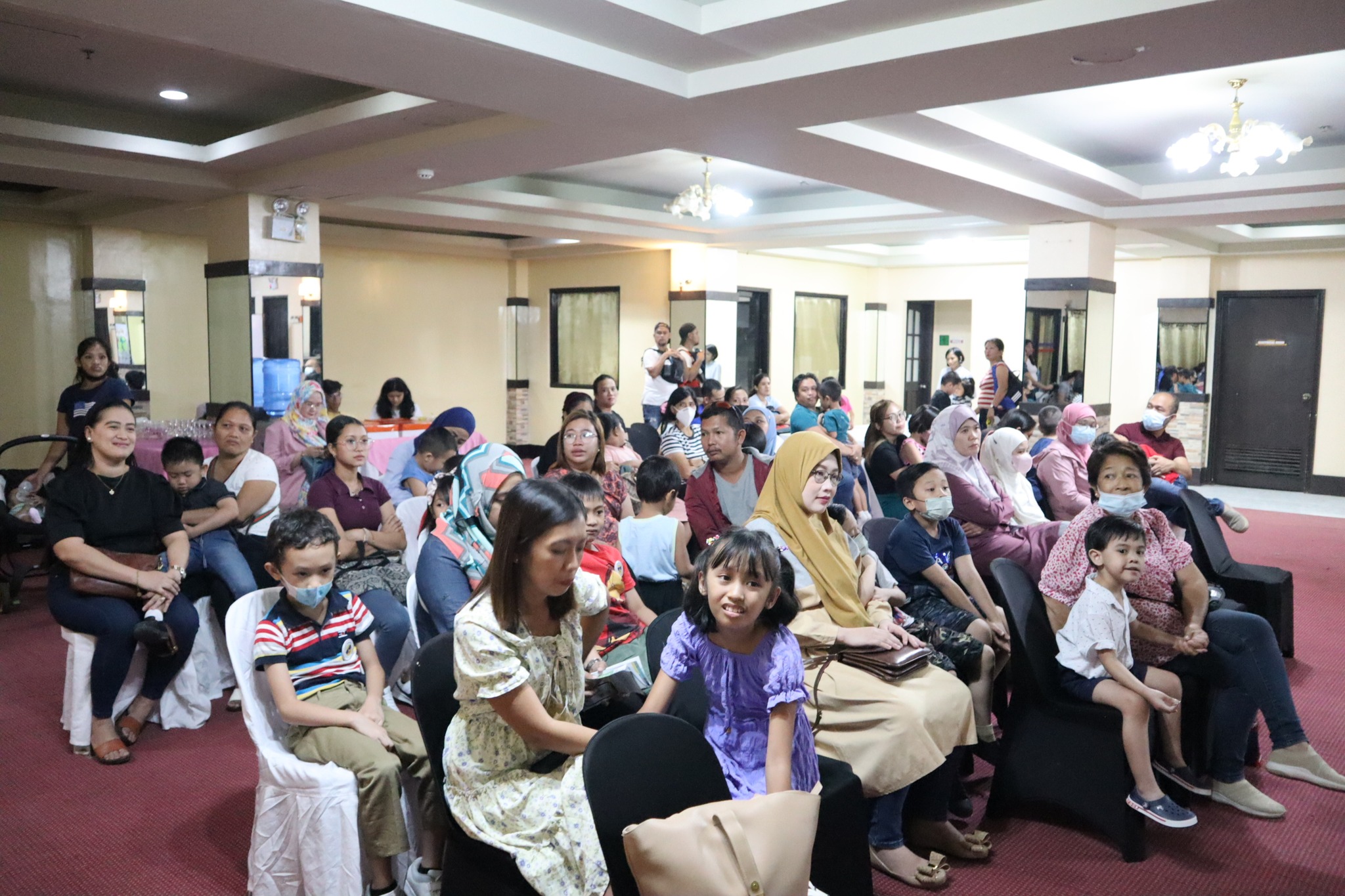 Ausome parents with their ausome kids at the Autism Spectrum Celebration at Plaza Alemania Hotel
Last April 30, 2023, we had the pleasure of teaming up with one of the most respectable therapy centers in Iligan City, Medbay Therapy and Learning Center, to celebrate the final day of Autism Awareness and Acceptance Month. The event was sponsored by Fenixia Foundation with the location sponsored by Plaza Alemania Hotel. Parents and students, both invited from Medbay and Iligan City SPED Center, participated in the event, where presentations by both Aisemp Bernadette Uy Agot and Uma Roa were meticulously prepared. 
It's important to celebrate events such as Autism Awareness and Acceptance Month – not just to spread awareness but to also celebrate our brothers and sisters in t he spectrum. It was fulfilling to watch many kids with special needs interact with others and enjoy food with their families. While the program was underway, the kids could be seen passing a ball with each other. Some might not want to share but most of them were eager to join in. Even though the location was filled with screams and squeals of happiness from the children, it still brought a smile to the parents' faces.
The program wasn't all fun and games, of course. We had the time and space to offer valuable information to the parents and to share our own struggles when it comes to raising kids with ASD. One mother was asked to share her experiences, leading to many parents wiping away their tears and nodding in understanding. While it is understandably difficult to raise kids who are on the autism spectrum, the joy of watching the kids grow and develop their skills makes everything worth it. 
"God has chosen us because He knew we can make it. I believe our spot in Heaven is assured because of the unconditional love and support we've shown to our special ones."
Aisemp Agot, also known as  Teacher Dit, is a registered Speech Language Pathologist and Speech Therapist at Medbay Therapy and Learning Center. She emphasized the importance of augmentative and alternative communication (AAC) in a child's development. Her presentation was both informing and enlightening to parents who have yet to use AAC technologies for their kids. Thankfully, Pic-A-Talk team members were there to assist parents who wanted their very own local AAC device on their own phones.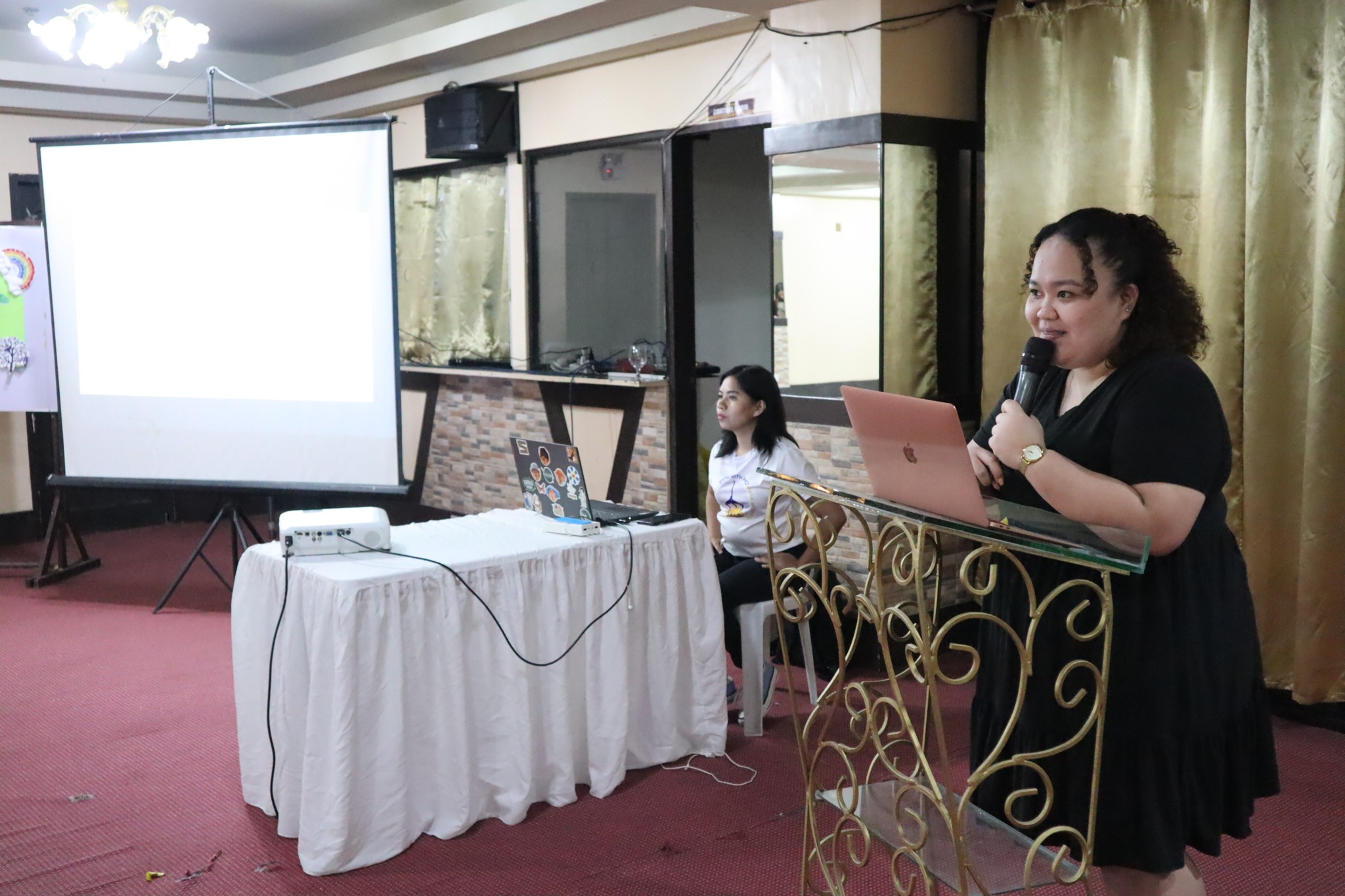 Aisemp Agot, SLP, talks about Augmentative and Alternative Communication (AAC)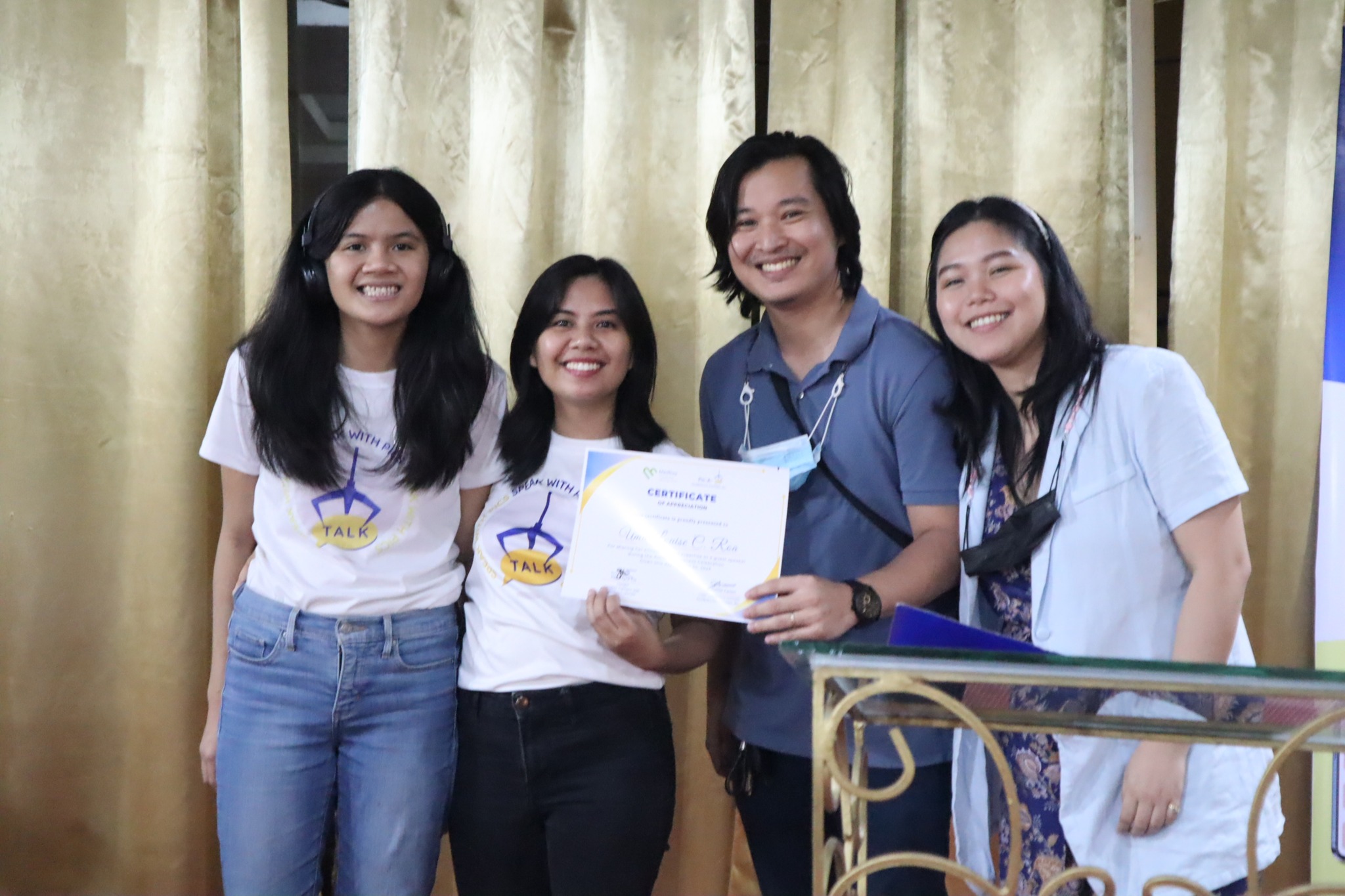 (From left to right) Lea and Uma Roa accept a certificate of appreciation from Medbay owners, Kirby and Vada Tiu
Afterward, Uma Roa our CEO, also explained how Pic-A-Talk could be used in the daily lives of kids with ASD. While every child is different on the spectrum, it's imperative to have a tool where they can express their thoughts and communicate well with their family and friends. Pic-A-Talk is one such tool with the ability to hold many words and customize pictures for the child. Not only is it incredibly easy to use but it is also lightweight, which means you can bring it anywhere and everywhere! 
Overall, the event was a HUGE success. With ice cream, baked goods, and juice to end the day, everybody went home happy. We hope to partner more with therapy centers and hold events such as these in the near future!